The second most crucial employee at Tesla, aside from Elon Musk of course, co-founder and Chief Technology Officer J.B. Straubel, has finally had enough and has decided to transition out of his CTO role and shift to a far more informal, "advisory" – which is just C-suite talk for i will quit, but in a few months – position in the company.
Straubel had been by Musk's side for over a decade and was widely seen as the driving force behind much of the actual engineering and design work that took place at Tesla. This is what Straubel said:
"I am not disappearing. I just want to make sure people understand its not some lack of confidence in the company or the team or anything like that. I love the team and I love the company and I always will. Drew (Baglino) and I have worked closely together for many many years and I have total confidence in Drew. I am not going anywhere if there's anything I need to do that is helpful to drew or the whole team."
Of the dozens of employees who have moved on from Tesla over the last couple of years, Straubel's departure may sting investors and supporters of the company almost as much as if Musk himself had left.
<!–[if IE 9]>
<![endif]–>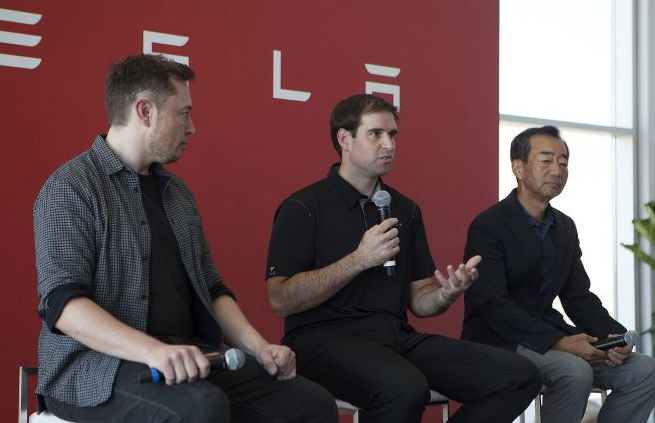 The news was disclosed on the company's disastrous Q2 conference call on Wednesday as Elon Musk trembled and stuttered his way through nervous conversation and laughter with Straubel after announcing the move. This announcement came after the company's thirty-something CFO failed to convince investors that the company had put forth a "strong" quarter, by posting a GAAP net loss of over $400 million in a quarter in which the company sold the most cars on record (suggesting that something is either very broken with Tesla margins, or this company just can't scale).
But the cherry on top is that instead of officially announcing this material departure in the surprisingly brief, 2-page investor letter which still detailed an especially ugly quarter for Tesla, (we detailed Tesla's Q2 in this report), Musk waited until the very end of the non Q&A section of the conference call; it's almost as if key man departures – CFO, CTO, whatever – are an afterhought to Musk. That, or just so many employees have quit in the past 2 years that Musk no longer pays attention. Investors did, however, and promptly slammed the stock after first puking following the dismal quarter.
<!–[if IE 9]>
<![endif]–>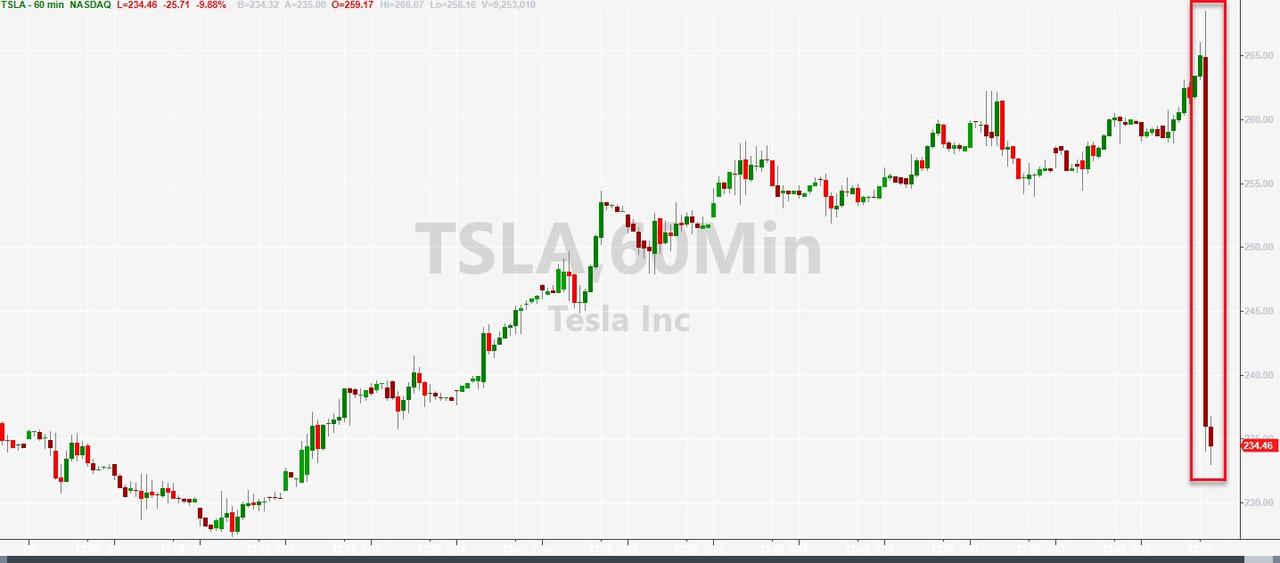 Perhaps investors were remembering how a year and a half ago, the company noted in its 10-K exactly how crucial Straubel was to the business. From the company's 10-K:
If we are unable to attract and/or retain key employees and hire qualified personnel, our ability to compete could be harmed.

The loss of the services of any of our key employees could disrupt our operations, delay the development and introduction of our vehicles and services, and negatively impact our business, prospects and operating results. In particular, we are highly dependent on the services of Elon Musk, our Chief Executive Officer, and Jeffrey B. Straubel, our Chief Technical Officer.
However, as we first pointed out in late May, something was rotten in the state of Longsville because as we highlighted at the time, Straubel wasn't coming to his office at Tesla too much anymore. In addition, he wasn't waiting for Tesla stock to appreciate further to hit the bid, having sold about ~$3 million worth in TSLA shares after exercising a slug of options in mid May. The options sold were not set to expire until 2022.
We said in our May article:
Straubel's sales now hardly do anything to inspire confidence – perhaps this could be because Straubel may be on his way out?
We were right.
Straubel had been "credited with bringing Elon Musk on board and therefore, he technically predates Musk at the company." It was about a year ago that the safe harbour language that associated key person risk with Straubel by name was removed from Tesla's SEC filings.

Source: zerohedge.com
Visited 157 times