Submitted by Taps Coogan on the 22nd of May 2020 to The Sounding Line.
Enjoy The Sounding Line? Click here to subscribe.
The Fed's balance sheet jumped by another $103 billion over the past seven days (ending Wednesday the 20th), pushing it above $7 trillion for the first time in history.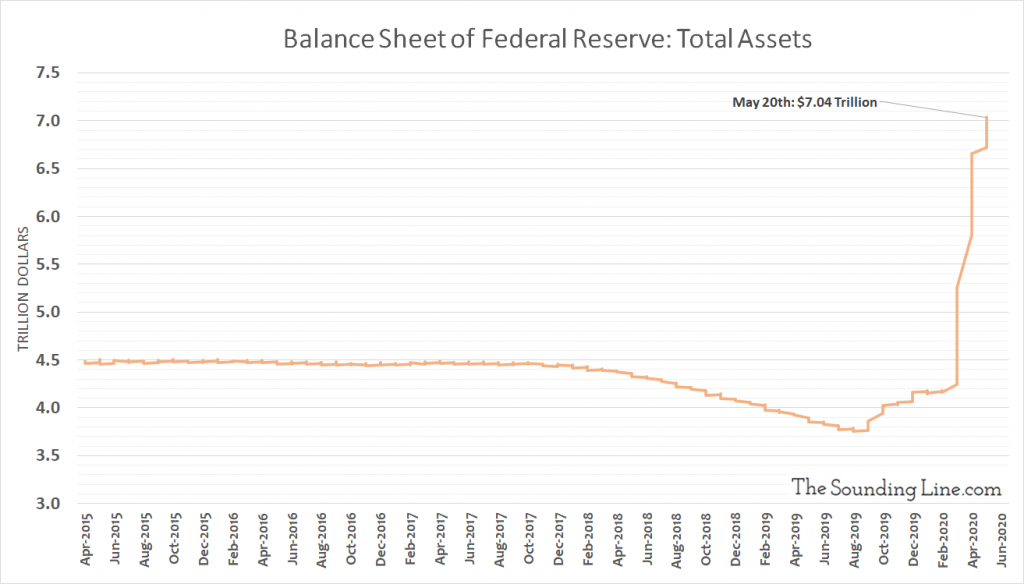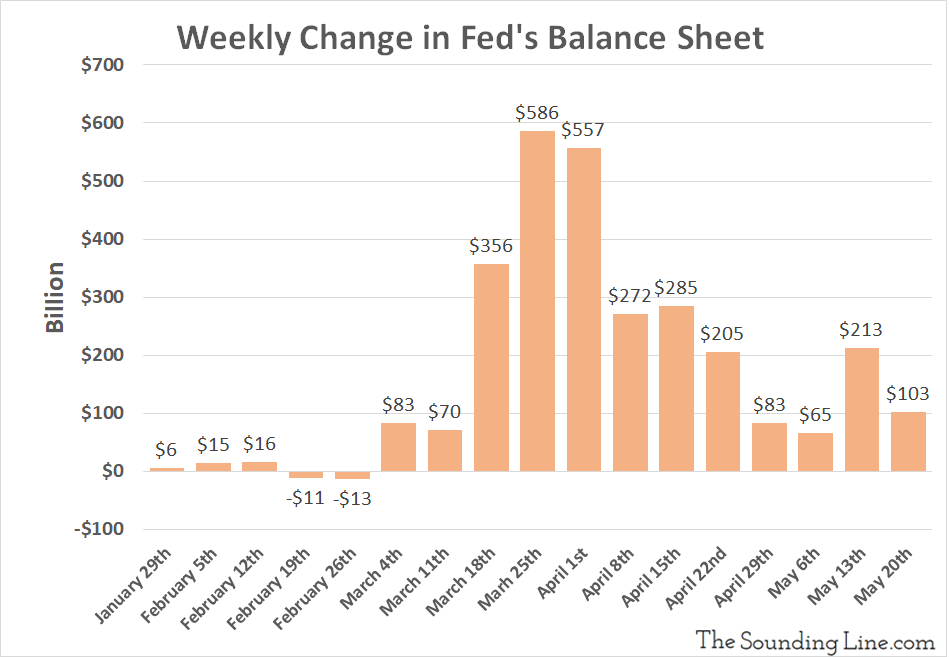 The Fed has now added $3.28 trillion to its balance sheet since September 2019, when the Repo Crisis forced it to restart large scale asset purchases. That compares to a total of $3.5 trillion from QE-1, QE-2, and QE-3 combined, programs that took seven years to deploy and which were considered extremely accommodative just six months ago.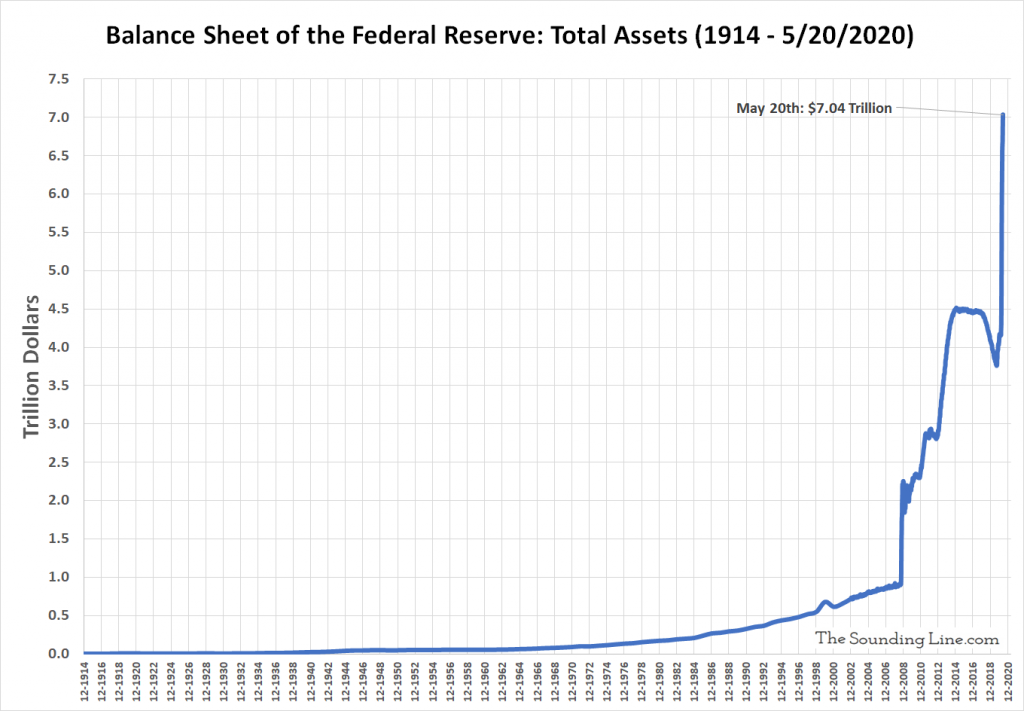 Yet again, the primary driver of the growth in the Fed's balance sheet over the past seven days was $79 billion of Mortgage-backed Securities (MBS), of which the Fed now holds $1.86 trillion, the most ever. The Fed is buying MBS significantly faster than during the 2008 Housing Crisis.

The Fed also bought another $32 billion of treasury securities and performed another $5 billion in central bank currency swaps. It also added $1.4 billion to its secondary market corporate credit facility, the first significant funding of that facility. It shrunk the loans it has extended to the rest of its special purpose vehicles by $6.3 billion.

QE-Infinity marches on…
Would you like to be notified when we publish a new article on The Sounding Line? Click here to subscribe for free.
Source: thesoundingline.com
Visited 355 times