A Miami beach-based personal trainer has claimed in a lawsuit that he was falsely accused of kidnapping in order to cover up an affair he was having with Zhanna Zervos, the wife of Jefferies Financial Group's chief market strategist, David Zervos. (Read the amended complaint below)
<!–[if IE 9]>
<![endif]–>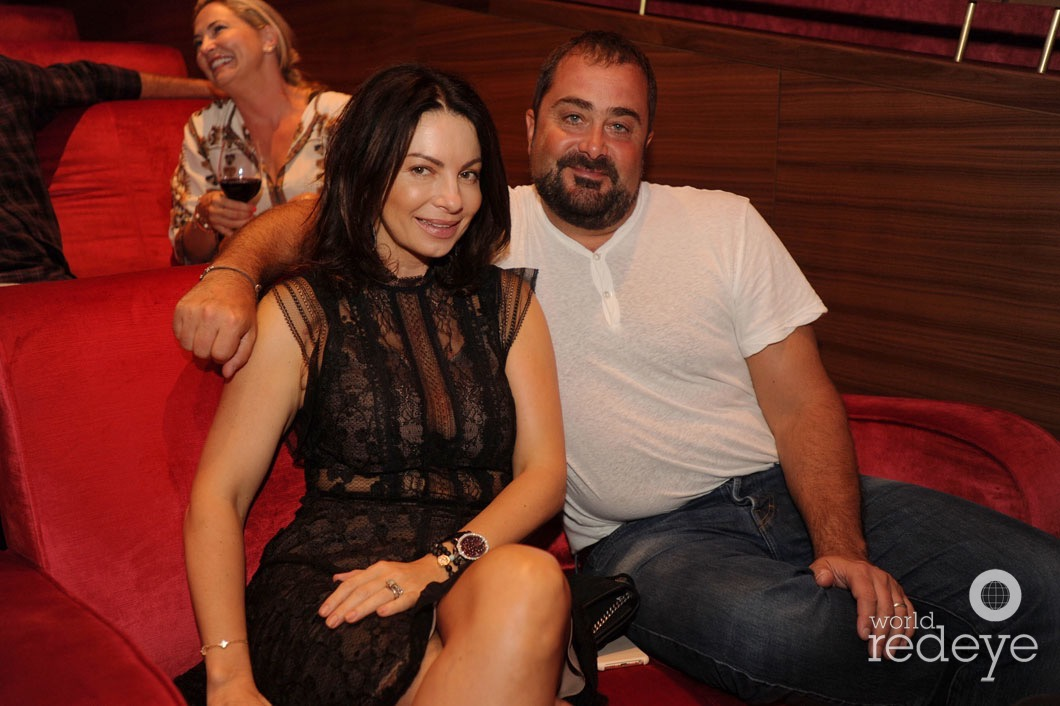 "This is an action for money damages to redress the deprivation by the defendant of rights secured to the plaintiff to be free from false arrest and unlawful detention, undue bodily restraint, and the denial of substantive due process rights afforded by the 4th and 14th amendment to the United States constitution," states an affidavit filed Monday by the trainer, Darnell Davis.
The 43-year-old Davis was charged in December 2018 with strangulation, third-degree assault and unlawful restraint in Greenwich — all of which were later dismissed.

However, Davis' lawyer, Robert Berke, said that his client in the meantime spent eight days in a North Carolina jail and 27 hours in prison here until he was released.

According to a press release at the time, Davis was accused of kidnapping and assaulting Zhanna Zervos in her home on Orchard Hill Lane in Greenwich on Aug. 15, 2018. But the lawsuit states that, in fact, on that day Davis was traveling around Europe with Zhanna Zervos and having a sexual affair with her. –CT Insider
Davis claims that last September, he and Zhanna flew to Greece, Barcelona and then Marrakech Morocco for his birthday (and that Zervos not only paid for everything, but assaulted him in Spain).
David Zervos discovered the affair discovering pictures on Instagram, according to the lawsuit, after which he threatened divorce.
Davis also alleges that Greenwich Police Department Officer Ryan Carino worked with the Zervos's to fabricate the criminal allegations, stating that the policeman "drafted his arrest warrant affidavit with reckless disregard for the truth." According to Greenwich Police, "Officer Carino has not been served."
Davis alleges that she falsely claimed he physically forced her to spend his birthday with him, and that her claims were filed with Greenwich Police Department's Ryan Carino days before they spent a weekend in Miami together. The suit accuses Carino of failing to properly investigate her claims. Davis was arrested in North Carolina in November, but charges against him were dropped, according to the complaint. -Bloomberg
"It's absolutely bizarre that it's public, and it's not the truth," Zhanna Zervos said in a statement to Bloomberg, adding "I love my husband."
As Bloomberg also points out, this isn't the first time a Jefferies executive's marital issues have made headlines. "Five years ago, Sage Kelly was the firm's head of health-care banking when his wife Christina accused him in court filings of bingeing on cocaine with clients and colleagues," according to the report.

Source: zerohedge.com
Visited 648 times