Massive Beirut Explosion Sinks Nearby Cruise Ship

Tyler Durden

Wed, 08/05/2020 – 20:30
Tuesday's massive explosion in Beirut, Lebanon, has so far claimed the lives of 135 people and injured around 5,000. The cause of the explosion was 2,700 tons of ammonium nitrate, sitting unsecured in a warehouse at the Port of Beirut.
<!–[if IE 9]>
<![endif]–>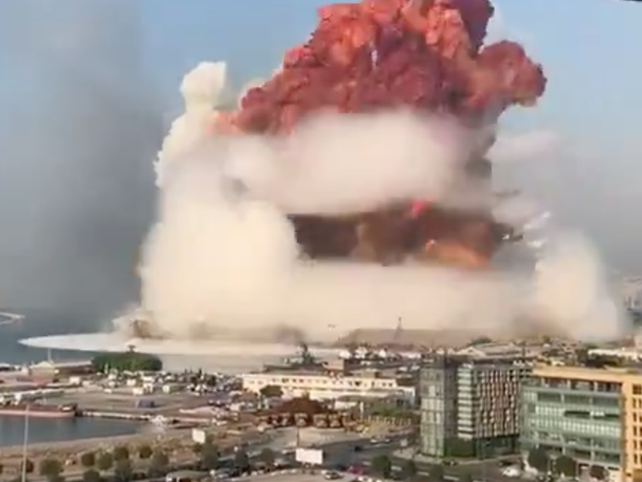 Beirut's governor, Marwan Abboud, said damage from the blast is widespread and extends over half of the city, with the cost of the damage estimated to be more than $3 billion.
<!–[if IE 9]>
<![endif]–>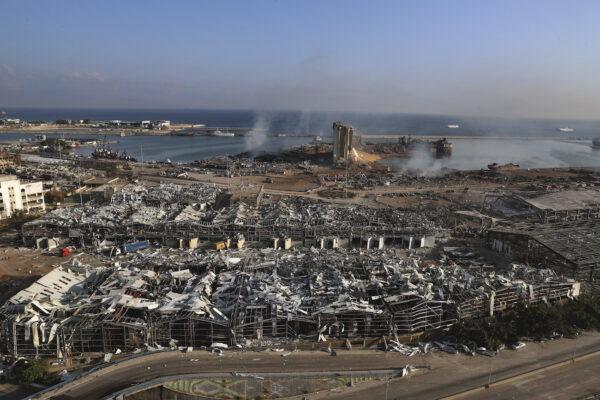 <!–[if IE 9]>
<![endif]–>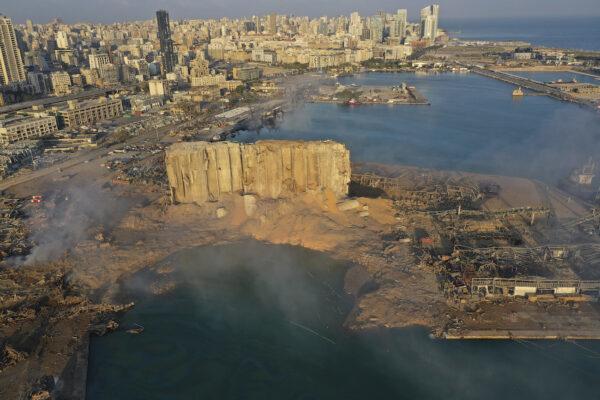 For more color on the sheer destruction, Dutch newspaper De Telegraaf cited Lebanese news agency National News Agency (NNA), which reports the blast also sunk a nearby cruise ship.
<!–[if IE 9]>
<![endif]–>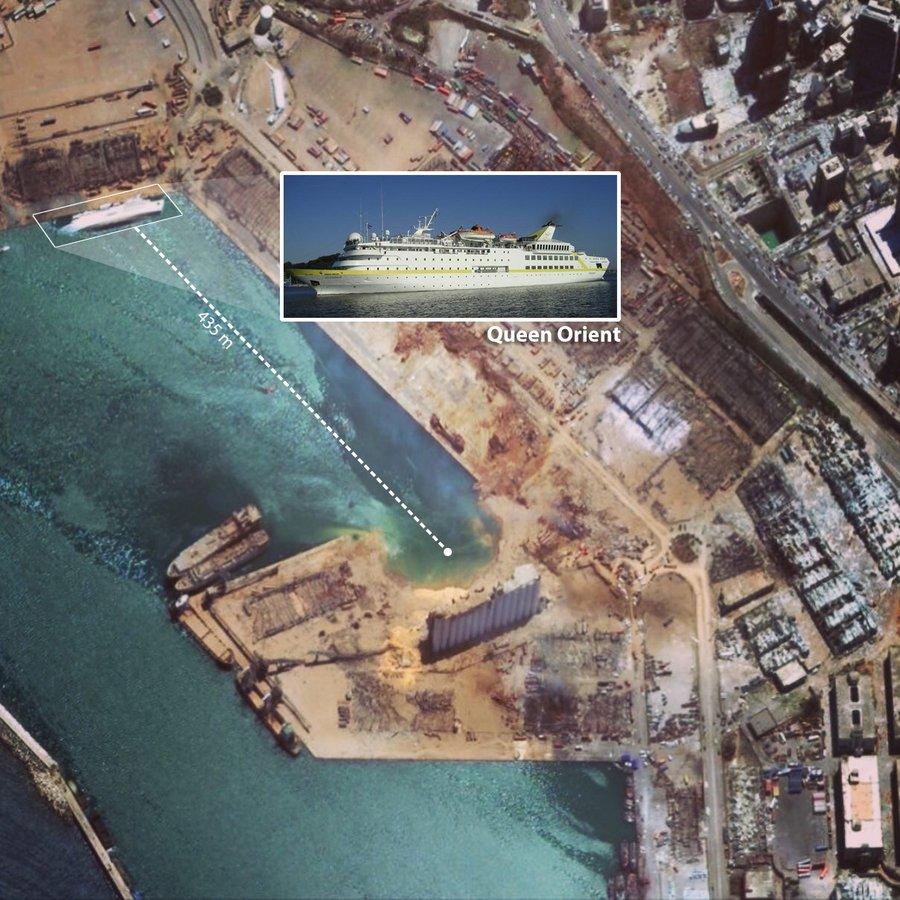 The Orient Queen, owned by Abou Merhi Cruises, measures an overall length of 400 feet long, was sunk by the ammonium nitrate explosion.
<!–[if IE 9]>
<![endif]–>

After the explosion, the vessel was severely left listing to the starboard, with two crew members killed and several injured.
<!–[if IE 9]>
<![endif]–>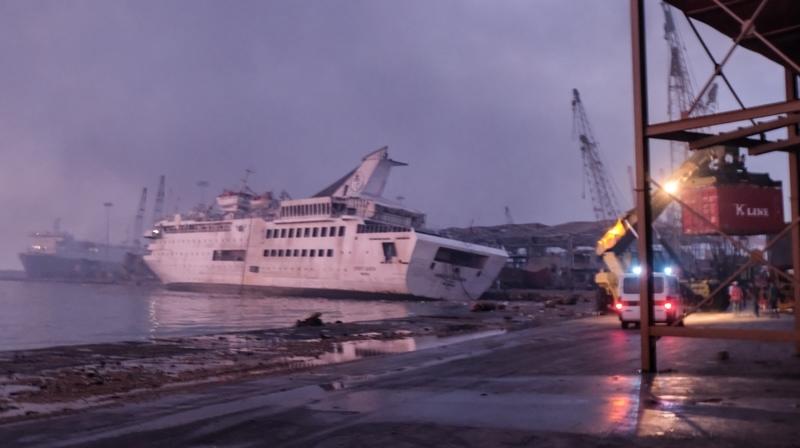 The vessel eventually capsized hours later.
<!–[if IE 9]>
<![endif]–>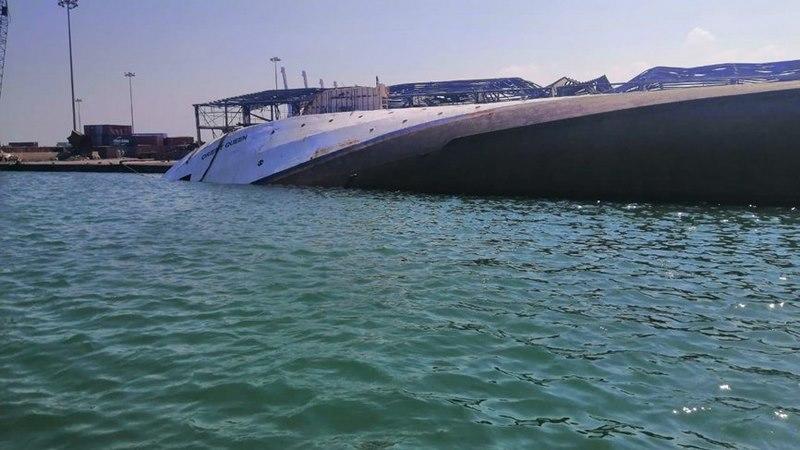 Here's a video of the capsized vessel.
غرق الباخرة السياحية Orient Queen pic.twitter.com/kdomynOYGf

— Cedar News – أخبار بلاد الأرز (@cedar_news) August 5, 2020
A satellite image via Maxar captured the sunken cruise ship.
<!–[if IE 9]>
<![endif]–>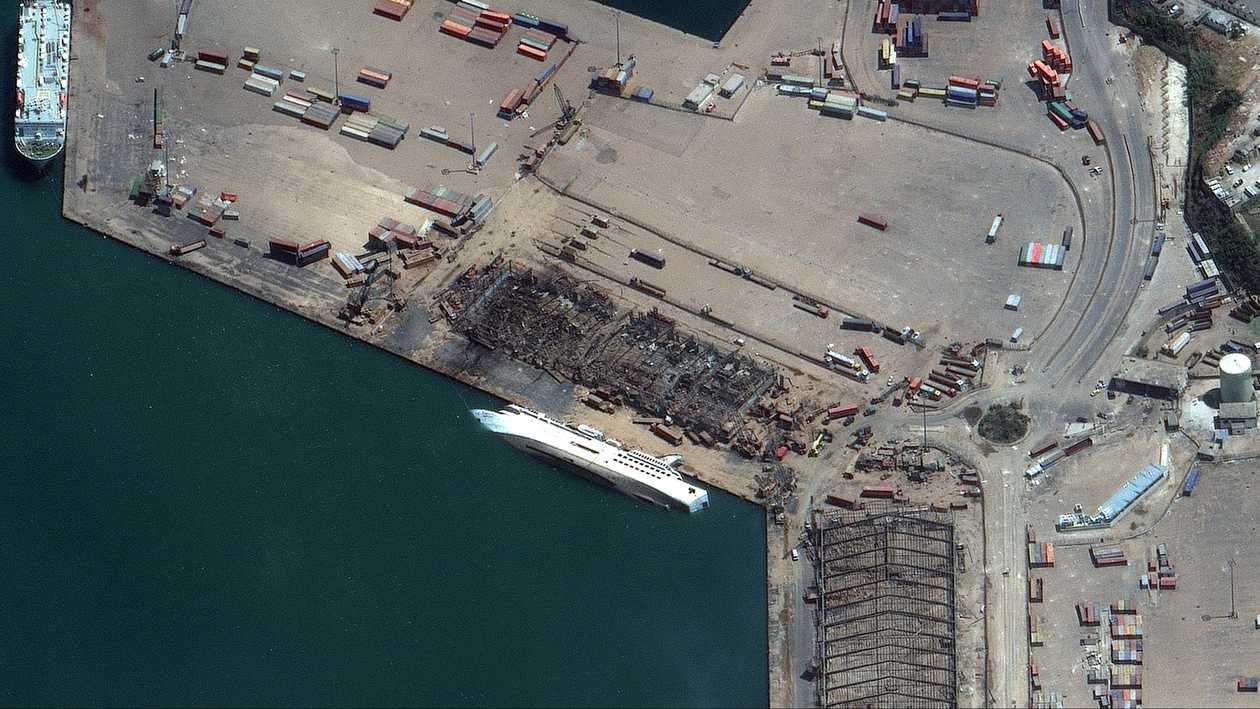 One can only speculate this wasn't a normal 'explosion'.

Source: zerohedge.com
Visited 183 times