Papa John's Wife Files For Divorce Same Day He Sues Ad Agency For Leaking Racial Slur
After 32 years of marriage, the wife of Papa John's founder John Schnatter has filed for divorce, claiming their marriage is "irretrievably broken" and that Schnatter is "not employed."
<!–[if IE 9]>
<![endif]–>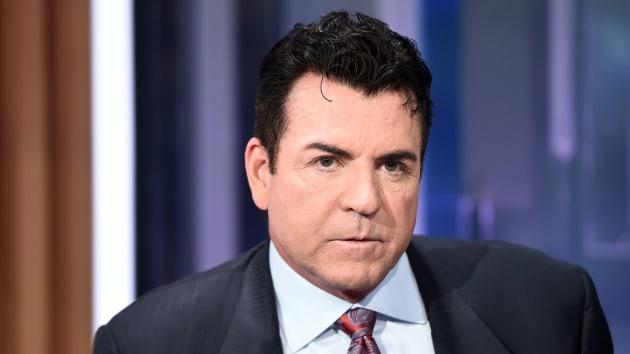 "The marriage between petitioner and respondent is irretrievably broken," wrote Cox's attorney, Melanie Straw-Boone.
The couple was married in 1987, just three years after Schnatter founded Papa John's Pizza out of a modified broom closet in the back of his father's Jeffersonville, Indiana tavern. Schnatter sold his 1971 Camaro Z28 to buy used pizza equipment – which he tracked down in 2009 and bought back for $250,000.
While the pizza chain's margins have always been razor thin, Schnatter's real troubles began in February 2018, when he blamed the NFL kneeling demonstrations for sagging pizza sales. The NFL subsequently canceled their sponsorship agreement, awarding it instead to Pizza Hut.
Then, in July of that year news outlets reported that Schnatter used the n-word during a conference call with marketing agency 'Laundry Services,' saying "Colonel Sanders called blacks niggers and Sanders never faced public backlash." Shortly after the call, the agency severed ties, while Schnatter stepped down as Chairman the day the story broke – and maintains that he was trying to illustrate that he's not racist.
To that end, Schnatter filed a separate lawsuit Thursday against Laundry Services, claiming they broke a nondisclosure agreement when they leaked excerpts of the conference call, according to NBC News.
A sweat-drenched Schnatter raised eyebrows two weeks ago when he claimed in an interview that the pizza chain is now making substandard pizza, and that they've failed at their own slogan of "Better Ingredients, Better Pizza."
"I've had over 40 pizzas in the last 30 days, and it's not the same pizza," he told Louisville, Kentucky Fox affiliate WDRB. "It's not the same product. It just doesn't taste as good."
The Papa John interview is lovely pic.twitter.com/bpDMDm9t9G

— Timothy Burke (@bubbaprog) November 26, 2019

Tyler Durden

Sat, 12/07/2019 – 20:30

Source: zerohedge.com
Visited 72 times