Rabobank: "Fed's Kashkari Has Just Come Out With A Jaw-Dropping Policy Shift"
Submitted by Michael Every of Rabobank
X marks the spot where it all goes wrong
Welcome to Monday – and once again politics is the immediate highlight. Hong Kong's Sunday district elections–municipalities involved with bus stops, children's playgrounds, etc.–saw very high turnout, with queues of several hours to vote in a process usually embraced as lethargically as in the UK or US. It delivered a landslide victory for pro-democracy over pro-Beijing candidates, even in the ritziest districts. Despite pointed criticisms of the protests in some media, the majority of Hong Kongers still appear to back them. The editor of the Global Times is already claiming the UK and US interfered in the election via a flurry of bad news stories. What that result means happens next beyond bus stops is less clear – but an easy and quick resolution to the current crisis is not on the cards.
Not so resolutely behind Hong Kong is US President Trump, who was widely misquoted on Friday as saying he might veto the pro-Hong Kong legislation passed with veto-proof majorities in both the House of Representatives and the Senate. Having suffered through the entirety of his Fox News phone in session, Trump did not say that. He stated he stands with Hong Kong and freedom – but also with his friend Xi Jinping (who is doing an amazing job); and he underlined this new law could be a "complicating factor" for the trade deal – which is true.
Markets might have been falsely cheered by that false potential veto story on Friday and they are unlikely to be enthralled by the strong pro-democracy vote. However, they can be happy with China promising to address intellectual property concerns. That is a positive – but overlooks how this will be achieved, especially given China has consistently denied there is such a problem. One also needs to recall Chinese cybersecurity legislation requires all key data to be stored on servers in China, which is hardly reassuring regarding IP protection. Nonetheless, the offer might be enough to provide the prima facie reason for the postponement of the 15 December US tariffs, which neither side apparently want to be imposed. Yet markets can still be disappointed at Reuters reporting a "phase two" trade deal is not on the horizon at all (as we have been repeatedly saying all along).
Indeed, there is more China / election news today. The Guardian has released "The China Cables", similar enough to the New York Times leaks from last week on Xinjiang that they could be in breach of intellectual property laws. While financial-media tumbleweeds after the NYT report, and the lack of impact of the smoking-gun Panama Papers a few years ago, suggest this might not be an obstacle to doing more trade with China, the risk is that at some point this does all reach a tipping point with the public.
Moreover, an alleged Chinese spy (Beijing says "fraudster") has defected to Australia and requested asylum. He claims to reveal global Chinese influence operations, and last night Australian TV alleged Beijing tried to plant an agent of influence in the Federal parliament: the man involved contacted the Australian spy agency ASIO – and then died in a motel. Of course, in Australia's case there is no likelihood that the political response will be to stop selling to China; but one cannot guarantee that granting asylum to the self-declared spy will not prompt China to threaten to stop buying.
Meanwhile, in the UK the Lib Dems are haemorrhaging. Indeed, while Labour–which casually threw in an uncosted GBP53bn pension promise over the weekend on top of the hundreds of billions in other spending commitments–is up, the Tories are doing even better: the latest poll puts them 19 points clear and on course for a majority of 40-60 seats. That is despite their manifesto launch yesterday offering less than a tenth of the fiscal stimulus that Labour's is. How very British to prefer a promise to fill in potholes and free hospital parking over a revolution(?) Likewise, stories of China and Russia have gained no election traction. On potential Russian meddling in UK politics, the report on which will come after the UK election, Putin just gave an interview to CNN in which he again denied any involvement – and blamed the Jews (or the Ukrainians), an attitude critics would allege plays well with some in the Labour party. Indeed, it appears to be Corbyn himself, not Labour's leftist policies, that are particularly unpopular.
In the US, the mess over Russia-gate ("Russia intervened in the US elections!") still lingers on, as does Ukraine-gate ("Ukraine didn't intervene in the US elections!"). Reports suggest US voters, and key independents in particular, are drifting away from supporting impeachment,…so it's back to the actual 2020 election itself(?) On which note, he's running! Mike Bloomberg has Bloomberg-ily decided to Bloomberg (it is a verb too, folks) himself into the presidential election and is now officially a Democratic Party nominee candidate too. Oddly for the 'party of the workers', two of its 18 candidates for president are now billionaires. The polling for both is so far negligible (Bloomberg on 2.1%, Steyer on 1.3% VS. Biden on 29.8%) yet clearly the Democrats are deeply divided over their anti-Trump strategy: centre or left? At least there will be an actual billionaire, or two, on stage to try to rebut the allegations being made against them by Elizabeth Warren and Bernie Sanders; and perhaps it will help put pay to racist conspiracy theories to see there is nothing more authentically Jewish than argumentative septuagenarians belonging to the same club and yet passionately *disagreeing* on almost everything.
Meanwhile, as Trump keeps on Trumping, and the Democrats form a circular firing squad try to agree on a viable candidate, the Fed is also seeing its own politicking. Kashkari has just come out with a frankly jaw-dropping policy shift arguing that "monetary policy can play the kind of redistributing role once thought to be the preserve of elected officials." Of course it can, and has: but that redistribution has been from the poor and middle-class to the rich, not the other way round! What we clearly see again is unelected central banks, having failed at their mandates, to pivot to politics to try to stay relevant. Will a Green New Deal be their new goal? Keeping CO2 in check along with CPI? Or will it be fighting inequality? If so, I seriously struggle to think how! On this as on many other fronts above, X marks the spot where it all starts to go wrong.
<!–[if IE 9]>
<![endif]–>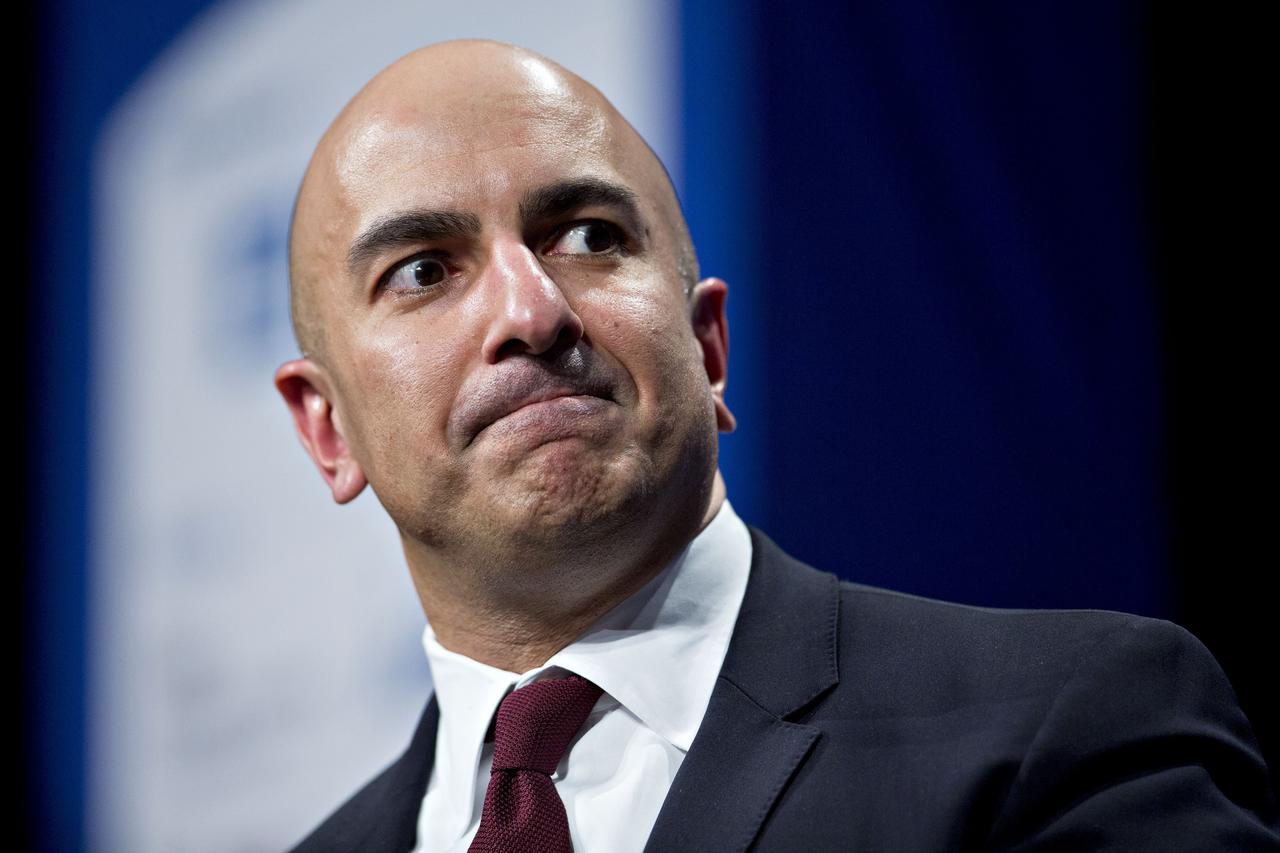 So for markets, what can we say? Well, for GBP there is reason for short-term optimism. And the IP story might see some similar knee-jerk responses on US-China trade re: CNH and other EM FX if we ignore Reuters – although with CNY fixing set at 7.04 today, the drift down is clear again. And is Bloomberg news enough to cheer Bloomberg news? Overall, the volume and intensity of bad news sweeping in on the China front, and the looming introduction of the US Hong Kong law within days, should still mean we see the recent trend of lower bond yields continue

Tyler Durden

Mon, 11/25/2019 – 08:24

Source: zerohedge.com
Visited 61 times